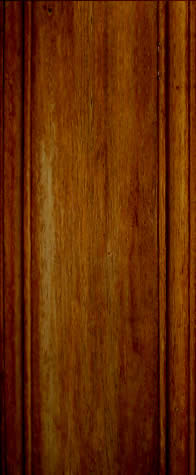 PlayScript Coach

The Go-To Guy for Supportive Feedback 

Here's where I get to brag a little ... okay, a lot!

About Me

I'm an award-winning playwright with plays produced in New York, Los Angeles, Washington, D.C., Chicago, and, at prestigious Regional Theatres, like Hartford Stage, Florida Stage, Florida Rep, George Street Playhouse, Theatre Memphis, Cape (Cod) Play-house, Cleveland Play House, Merrimack Rep, Milwaukee Rep, and at the Edinburgh International Theatre Festival. 


I'm the author of Playwriting for Dummies.  And I coached John Leguizamo in writing his breakout show, Mambo Mouth.  

I'm also the author of the critically acclaimed The Devil's Music: The Life and Blues of Bessie Smith, named one of the "Top Ten Off-Broadway Experiences" by the NY Daily News.  It ran Off-Broadway at St. Luke's Theatre for over a year, was nominated for a Lucile Lortel Award, and was invited to give six performances at the 2012 Montreal International Jazz Festival (the first and only play presented in the festival's 30-year history).  

Among my accomplishments are:  two New York Foundation for the Arts Fellowships in Scriptwriting; the Jewel Box Theatre, Mixed Blood Theatre, and David James Ellis Memorial national playwriting awards for my play, Journey of the Heart.  In 2000, I was named a Tennessee Williams Scholar for the prestigious Sewanee Writers' Conference (University of the South).  I'm also a National Endowment for the Humanities Landmarks of American History and Culture grant recipient (2008).  

In 1993, I was awarded an Arts International grant  (sponsored by the National Endowment for the Arts, The U.S. Information Agency, the Rockefeller Foundation, and the Pew Charitable Trusts).  

I studied my craft at Roundabout Theatre Conservatory's Professional Playwright's Unit, New Dramatists Playwrights' Forum, Albert Innaurato's playwright's workshop at Playwrights Horizons, and the Playwrights Lab at T. Schreiber Studio, among other professional programs.  I earned my M.F.A. in Playwriting at Brooklyn College, studying with Jack Gelber.  

I'm a member of The Dramatists Guild, a member emeritus of the BMI/Lehman Engel Musical Theatre Workshop (Librettists Group), founder and director of the Main Street Playwright workshop, Tarrytown, N.Y., and literary manager at Penguin Rep Theatre, Stony Point, N.Y.  

I've taught playwriting and performing arts at Ramapo College of New Jersey, and currently teach performing arts and English at SUNY Rockland Community College.  
Let me put my experience to work for you!